DETOURS: The Unpredictable Path to Your Destiny
Come Join Us for this 8 Week Course by Tony Evans
June 21 – August 9, 2017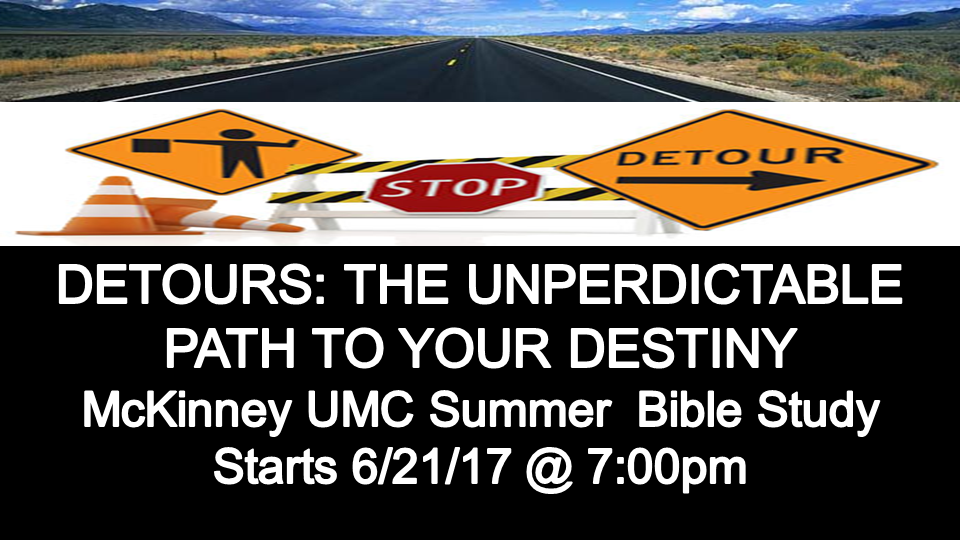 Discover hope in knowing that life's sudden detours represent ways God moves us to the place He wants us to be.
Identify ways God redeems even the things that go wrong in our lives.
Get a more intimate understanding of the biblical account of Joseph.
Learn to endure the uncontrollable and unforeseen events that invade your life.
Realize that trusting in God's sovereignty will help you navigate betrayal, abandonment, and injustice.