CHURCH ATTENDANCE MATTERS
Come Worship with Us in November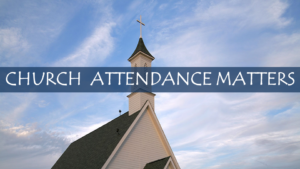 You are an important part of this body of believers… and we love it when you gather with us! Please consider how incomplete church can be without your consistent presence. We really need one another.
The Bible tells of the importance of having Christian fellowship; so we can worship God with other believers, and be taught His Word for our spiritual growth. Fellowship is the place where believers can love one another, encourage one another, improve one another, serve one another, instruct one another, honor one another, and be kind and compassionate to one another.
Join us in worship throughout the month of November and see, hear, and experience just how invaluable you are to the McKinney MUMC family.