ADVANCING GOD'S KINGDOM in 2017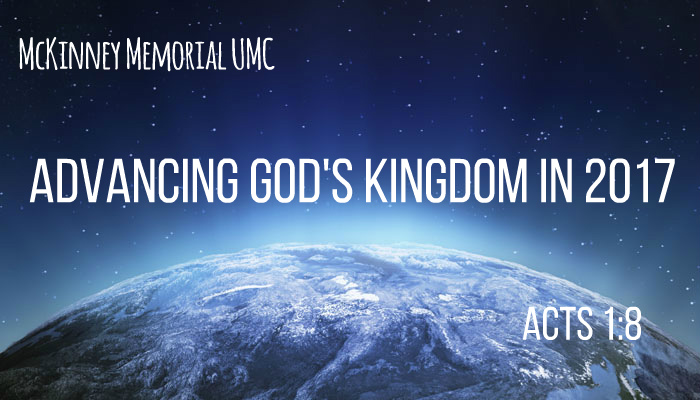 This is the theme for 2017 at McKinney Memorial based on:
Acts 1:8 (NLT)
8 But you will receive power when the Holy Spirit comes upon you. And you will be my witnesses, telling people about me everywhere—in Jerusalem, throughout Judea, in Samaria, and to the ends of the earth."
McKinney will focus on Evangelism – spreading the Good News of Jesus Christ to our community and beyond. We will actively be witnesses for the Lord our God.